ClickTale: Record, Watch and Understand

Tyler Banfield, 07-26-2007
What is ClickTale?
Quote:
ClickTale is a brand new approach to website analysis and optimization. While traditional web analytics provide aggregated visitor data across web pages, we provide information about individual visitor behavior inside the web page. We show website owners movies of browsing sessions, as well as meaningful reports of behavior inside their webpage by aggregating thousands of visitor sessions. Now, website owners can gain a deeper understanding of visitor behavior, which leads to improved website usability, enhanced navigation, and increased overall website effectiveness.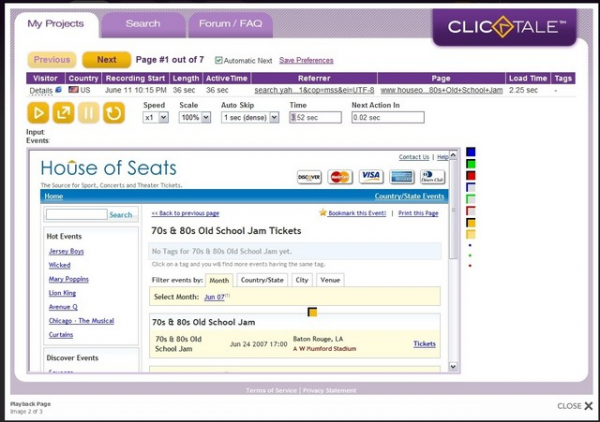 What are some of ClickTale's features?
-Heatmaps for an aggregate view of your data
-Advanced search capabilities
-Automatic tagging
-Member-only, password protected, session based
-Advanced API to ease the integration of complicated scenarios
-Third party Content Delivery Network to deliver our files to your visitors
Is ClickTale difficult to install?
No, ClickTale is a hosted solution, which means that all you need to do is setup your account and add the small snippet of Javascript to the pages that you would like to track (the entire process normally takes 5-10 minutes).
Can I use ClickTale with other analytics software?
Yes, ClickTale does not interfere with the Javascript code used by other analytics software like
Google Analytics
.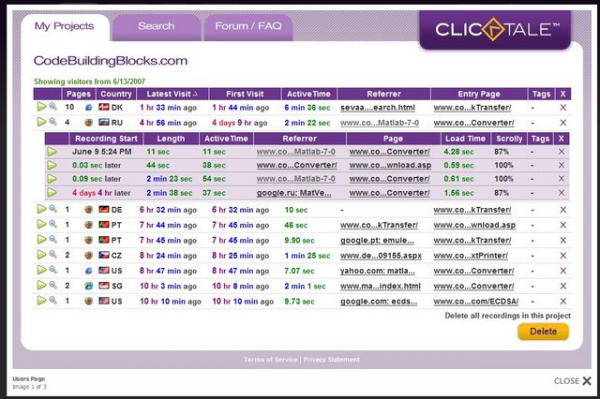 How much does it cost?
According to the web site, a standard ClickTale plan is free. However, ClickTale plans are invitation only, which means when you sign-up, you information is added to a waiting list. As ClickTale expands their hardware capabilities, they send out additional invitations. The web site also states that people with a current account have the option to upgrade their plan (no other specific details are given).
Where do I sign-up?
You can submit your information and add yourself to the waiting list by visiting the official ClickTale
sign-up page
.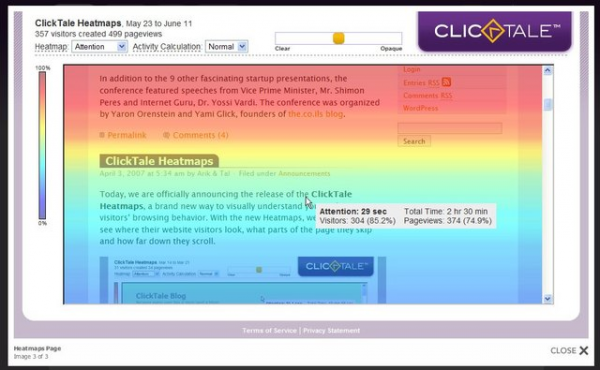 Enjoyed this post?

Subscribe Now to receive new posts via Email as soon as they come out.