Compete.com: Size Up Your Competiton

Tyler Banfield, 07-15-2007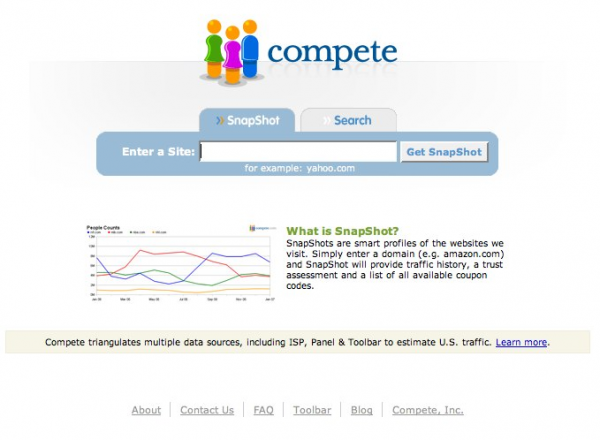 When you first visit the
Compete.com
, you are meet with the image above. If you enter the URL of your web site (or any web site you are interested in), you will see something similar to the following: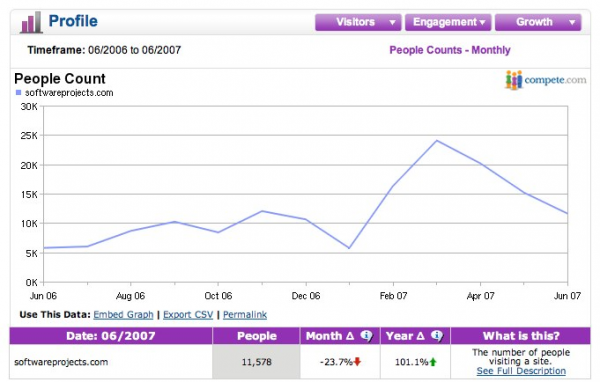 This image is known as a Snapshot and provides a rough estimate of a web site's monthly traffic volume. According to the Compete.com FAQ, the traffic estimates are based on the browsing habits of over two million US internet users. Compete's data comes from several sources, including the
Compete Toolbar
(which is also included in the
Search Status Toolbar
for Firefox), Opt-In Panels, ISPs and ASPs.
Although the single Snapshot does not provide a lot of value for web site owners, the real beauty of Compete is the ability to use Snapshots to compare your web site to your competitors, as demonstrated below: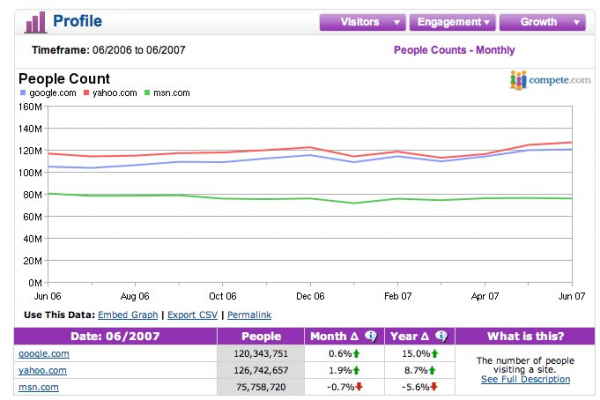 As you can see, Compete allows unregistered users to compare up to three web sites, and if you create a
free account
, you can compare up to five web sites (another advantage of creating an account is that you can save Snapshots to view at a later time.).

When you are comparing your web site to others, you can use the buttons above to toggle between different information, including:
Visitors
People Counts - Monthly
Rank - Monthly
Visits - Monthly
Engagement
Attention - Daily
Attention - Monthly
Average Stay - Monthly
Pages/Visits - Monthly
Growth
Velocity - Daily
Although no click-sharing web site is completely accurate, Compete's data can be used to get a rough estimate of how your traffic volume compares to your competitors.
In addition to using Snapshots to evaluate your competition, Compete is also in the process of creating
Search Analytics
, which will allow you to look at the following data: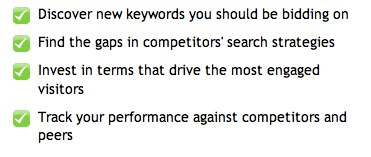 Enjoyed this post?

Subscribe Now to receive new posts via Email as soon as they come out.