PepperJamNetwork vs Commission Junction (David vs Goliath)

Mike Peters, 03-06-2008
My good friend
Kris Jones
from PepperJam, is under attack by Commission Junction. This is a classic case of David vs Goliath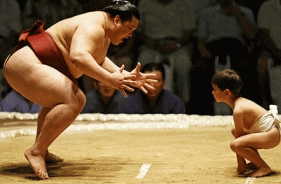 Here's the gist of it -
PepperJam
is a full service Internet Marketing firm specializing in affiliate management and affiliate marketing. PepperJam manages the affiliate programs for a few big clients on
Commission Junction
PepperJam recently launched their own affiliate network, code named - the
PepperJam Network
. Early reviews from affiliates have been very favorable, raving about how PJN is so much easier to use and loving the transparency features allowing you to view full contact information for the merchant whose programs you are promoting.
Commission Junction
is apparently not too happy about the loss of business and began approaching clients of PepperJam, demanding that they cease promoting their offers on the PepperJam Network or else their Commission Junction account will be terminated.
You can read more details about this story on the PepperJam blog
here
Traditionally, Commission Junction never required
exclusivity
from their advertisers. LinkShare, a competing affiliate network, does prohibit its advertisers from featuring their programs on any other network. It seems like Commission Junction is now taking a similar stand, however at this point they are targeting the PepperJam Network alone.
Apparently Commission Junction doesn't mind if you run your programs on CJ and Azoogle, but you are no longer allowed to run your programs on CJ and PJN at the same time.
And it doesn't end there -
In a strange move, Commission Junction is now actively approaching PepperJam Search Engine Marketing clients and demanding those clients terminate their relationship with PepperJam. Yikes!
What do you think?
Is Commission Junction being unfair about this? What should PepperJam's next move be?
| | |
| --- | --- |
| | Robert Santos, 03-06-2008 |
I personally think PepperJam should be flattered about this. CJ sees them as competition

There's really nothing PepperJam can do about this. CJ is allowed to demand exclusivity like LinkShare. It's a bit odd that they are singling the PepperJam network alone but I doubt they are breaking any laws or rules by doing it. Just a business decision

PepperJam should focus on continuing to build a better network and not worry too much about the competition
| | |
| --- | --- |
| | Krista, 03-06-2008 |
Commission Junction is probably too big for PepperJam to consider suing them.
| | |
| --- | --- |
| | Adrian Singer, 03-06-2008 |
In the end, when the dust settles, none of this is going to matter.

If forced to choose (like CJ vs LinkShare), advertisers will choose the network that offers the better ROI.

As long as Pepperjam has super affiliates on its side, the Pepperjam Network will continue to grow until eventually advertisers will start favoring the Pepperjam Network vs Commission Junction, LinkShare and the others.

Focus on crossing this chasm and continuing to offer great value and nothing else will matter.
| | |
| --- | --- |
| | WebMaster Guild, 03-06-2008 |
I hate commission junction. That's all I can say. I hate that they shutdown my account after a few short months of no activity and now I have to start everything from scratch. You will probably remove my comment but that's all I want to say.
| | |
| --- | --- |
| | Kris Jones, 03-06-2008 |
In short, CJ didnít tell Pepperjam clients that they couldnít launch on another network; instead, CJ told them that they had to immediately terminate contractual relations with Pepperjam as it relates to marketing services or the client would be kicked off CJ.

Imagine that you are a relatively small innovative technology firm and you start selling a product or service to your existing clients who also have an existing, contractual relationship with a huge publicly traded company like Microsoft. Microsoft becomes concerned that your innovation poses risk to their market share dominance so Microsoft tells your clients that they need to either immediately break existing contracts with you or Microsoft would refuse to do business with them.

Clearly, Microsoft has much more leverage here than your little ole company. In fact, itís highly likely that your clients depend on Microsoft so much that they have no choice but to protect their business, which includes firing you and staying with the market leader.

If you are not diversified as a business this situation can put you out of business. For instance, I can name at least a dozen other outsourced affiliate program management (OPM) companies who would be out of business tomorrow if CJ applied the same rules to them that they are applying to Pepperjam. Therefore, if you are an OPM or ever dream of launching your own affiliate network or similar technology, you might want to strongly consider how you might be treated by CJ or any other similar company with unlimited financial resources and power.

You work years to build something (in my case eight years to build the affiliate program management business CJ just crushed) and all of a sudden itís gone. What do you do with the 20 full-time employees that do nothing but manage programs on CJ - thatís the dilemma Pepperjam has been put in by Commission Junction?

By the way - this so-called David and Goliath scenario is not supposed to happen. There are laws in place to prevent it, but occasionally companies, including Microsoft get away with it and sometimes they donít.

Normally it takes an incredibly brave company to stand up and say - this isnít right.

Most people weíve talked to find CJís behavior against Pepperjam to be absurd, heavy-handed, disrespectful, and potentially illegal. Others just say itís business as usual for CJ.

As Kerri Pollard said to me during Affiliate Summit: ďItís Just Business.Ē

I guess itís up to you as a member of the affiliate marketing community to decide whether this type of business practice is acceptable and for the lawyers to decide if itís lawful.

For Pepperjam, wellÖwe are just dealing with the fallout of CJís actions the best we possibly can.
| | |
| --- | --- |
| | Andrea Austin, 03-06-2008 |
You know what I would do?

I would have Pepper jam sales people start calling up Commission Junction advertisers, one by one, call every single one of them, introduce them to your network and offer them a free Internet Marketing evaluation of their business.
| | |
| --- | --- |
| | Evan, 03-10-2008 |
Seriously bad move for PepperJam unless they think they can grow their network larger than CJ. CJ has all the best merchants and affiliate in the space...This is great for other affiliate management companies. I guess launching a network isnt a great idea unless you can blow it up real quick.
| | |
| --- | --- |
| | Timon Weller, 02-13-2009 |
If you ask me why don't they work together to some degree.. What I do not get is why these networks don't focus more on needed publisher requirements more so then one would be more successful..

The biggest flaw in both is why can't one create a ad box that will work contextually properly.. I mean with over a thousand affiliate programs contextual would increase conversions ten fold.. Until one does there generally all the same in conversions.. :)
| | |
| --- | --- |
| | Michelle Shelton, 02-05-2010 |
I hate commission junction. I have opened so many accounts with them I can't keep track. As a beginner in Affiliate Marketing...I am finally figuring out and have created a passive income and now I see once again they have diabled my account after a few short months. I am going to go check out PepperJam...if they get me out of the CJ jam, I am game!
Thanks for the help!
Michelle Shelton
www.boldtalent.com
| | |
| --- | --- |
| | abbey lord, 10-10-2012 |
I prefer anything over CJ strictly because of the class action lawsuit that was filed against them for holding on to commissions that were due to their affilates. I know because I was one of them and I have the letter still. They were give a slap on the wrist but guilty, nevertheless. I've never trusted them since. Once a thief always a thief.
Enjoyed this post?

Subscribe Now to receive new posts via Email as soon as they come out.