Call us Toll-Free:
1-800-218-1525
Email us

About two years ago Mike posted a collection of tips to help
eliminate chargebacks
.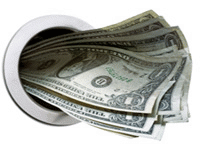 Every single one of those tips still holds true today, just as much as they did back then.
If you're accepting credit cads online, your merchant provider may ask you to provide a '
Chargeback Protection plan
' or in lamen terms - explain what you are going to do to help reduce your chargeback rates.
Once you apply Mike's recommendations (or use
SPI shopping cart
+
Call center
), you can use the following template:
--[ CUT HERE ]--
To whom it may concern,
Re: Chargeback Protection Plan
[Company name] is committed to providing our customers with excellent value for the orders they place with us.
We understand that at times customers may experience a case of buyer-remorse or decide to cancel their orders. If and when that happens, we make it very easy for customers to contact our company to cancel the order and promptly receive a full refund.
1. As soon as an order is placed on our website, customers receive an order confirmation email, detailing delivery times, tracking number and our customer support phone number.
2. [Company name] website features a Contact-us page that provides customers with an online contact form as well as a toll-free phone number for our 24x7 customer support staff.
3. Our main business phone number (the one that shows up on customer's credit card statement) clearly states our business name and allows customers to route the call to the support staff.
4. Within 15 days from placing an order on our website, customers receive a follow-up email to verify the order was received and customers are happy with our product.
5. All orders come with a no questions asked 30 days money back guarantee [Update with your refund policy]. This refund policy is clearly stated on our website and we stand behind it at all times.
Sincerely,
[Your name]
[Company name]
As I was getting ready to do my presentation about Affiliate Outsourcing at
Affilicon
, I went online to look for resources about effective presentations.
While I have been giving presentations for over 10 years now, I'm always looking for more ways to engage my audience and get better at pitching to a huge crowd.
Some of my favorite presenters are: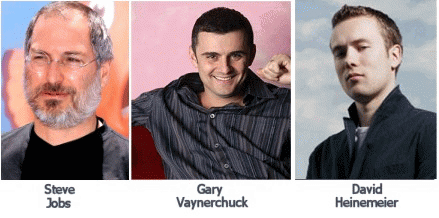 *
Gary Vaynerchuck
- very animated, charismatic, loud, engaging
You will never fall-asleep in a GV presentation, no matter what the topic is
*
Steve Jobs
- master marketer
You'll want to buy his stuff half way through the presentation
*
David Heinemeier
- Brilliant bootstrapping entrepreneur
You're going to want to study and practice his business models
(Watch these three presentations to get inspired)
A few great resources about creating an effective PowerPoint:
*
Matthew Dyer 8 tips about PowerPoint Presenting
*
Guy Kawasaki 10/20/30 Rule of PowerPoint
*
70+ Powerpoint and Presentation resources and great examples
-
My top tips:
Be Passionate about what you're talking about
Passion is everything. You have to be excited about what you're talking about. Really excited. Be animated. Wow your audience.
Know what you're pitching
No matter what you're talking about, you are always SELLING something. Know what it is and structure your presentation accordingly.
10 words max
No more than 10 words per slide
No animations, no backgrounds, no bullet points
Keep it simple
Give away true value
Leave your audience with new insights, motivation, new ideas and specific calls to action
View 1 Comment(s)
TechCrunch
, the Startup & Technology News blog we all love, organized a free screening of
StarTrek
tonight in Tel Aviv, Israel.
The event was a huge success! We had a full-house and yet everything was perfectly organized, movie started right on time and we had a blast.
Attending the screening were lots of local webcelebrities.
We spotted -
*
Orli Yakuel
, Web 2.0 expert
*
Ayelet Noff
, Blonde 2.0
*
Jonas Weil
, Serial Investor
*
Felix Leshno
, Super affiliate
*
Andrey Shirben
, Partner Kenshoo
*
Itay Paz
, Founder Affilicon
*
Liran Brenner
, CTO WhiteSmoke
*
Yosi Taguri
&
Lior Zoref
, Microsoft
-
A big thank you also goes out to the sponsors of the event - our friends at
Kenshoo
,
MetaCafe
and
Conduit
.
We'd love to sponsor the next one!
Ok, I admit it. I'm a
CrackBerry
!
I feel the BlackBerry is the absolute best consumer handheld device and can't imagine my life without one. (Yeah I did try the iPhone. Trust me, it doesn't even come close)
Funny thing is I rarely use the BlackBerry for voice calls. 95% of the time I use it as a portable handheld.
People always ask me "What's the best app for this and that", so I've decided to write it all here. Then I can easily refer people to this post.
Following Adrian's
10 Must-have applications that will improve your work flow
, here's a list of my top 10 BlackBerry applications. I use all of these on a daily basis.
== Communication
1.
BOLT browser
Much better than the built-in browser, Bolt offers native support for SSL, Javascript, Frames, IFrames and Ajax.
Opera Mini
is another great bb browser, but I like BOLT better.
2.
JiveTalk
Tried just about every instant-messenger for the BlackBerry.
supports GTalk, Yahoo, MSN and ICQ. Great user interface and very stable
3.
UberTwitter
Best full-featured twitter client for the BlackBerry
== Search
4.
Google Mobile Apps
Adds a slick blue "G" button, that allows you to quickly search Google.com without having to launch a browser. Also comes with a fast GMail interface
== Staying up to date
5.
Google Sync
Google Calendar is my primary way of managing all meetings, calls, firm deadlines etc. Google Sync automatically syncs with Google Calendar on the air.
6.
Viigo
Hands down the best RSS reader. Fast, efficient and supports offline mode (read stories offline and they will be marked as 'read' when you go back online)
== Software Development
7.
MidPSSH
Light-weight SSH client. Free and good enough to handle most tasks. User interface takes a while getting used to
== Travel
8.
Garmin Mobile
If you travel as much as I do, shell out $99 and spoil yourself with Garmin Mobile. The best GPS navigation system for the BlackBerry. Beats my car navigator.
9.
CryptMagic
When on the go, I always used to forget an important password or two. CryptMagic is a password vault with powerful 128-bit encryption
10.
Beyond411
Everything you get when calling 411 and more, totally free. Built-in GPS support for local search, directions and weather.
-
Got any additional recommendations? Let me know!
View 1 Comment(s)
Having worked with hundreds of software engineers, with different skill sets, character, origin and drive, I constantly find myself having to evaluate whether I'm dealing with a GREAT Software Engineer or wasting my time.
There are lots of common practices to evaluate how good of a software engineer you're dealing with.
You can check references, use tests, ask the candidate to write some sample code or grill him/her with questions about past projects they were involved with.
Most of the time,
companies still end up hiring the wrong person
. And that's because they completely miss what I believe are the three most important traits of a great software developer.
It's the stuff between the lines. The little details, that make all the difference in the world.
It took a while to come up with this list...
Three traits that would clearly isolate great coders from the rest of the bunch.
I now use it exclusively to evaluate (and frequently re-evaluate) all software engineers.
Here goes:
#1. Be a Great Problem Solver
(50% towards overall score)
Nothing is impossible!
This is key.
Acknowledge that not only does -every- problem has a solution, but rather that there are always going to be at least two solutions to every problem.
Your job is to find the clean, simple and elegant one.
Einstein once said "A clever person solves a problem.
A wise person avoids it."
KISS or die.
#2. Passionate
(30% towards overall score)
Love what you do and pass that love to everyone you deal with.
Always be positive, energetic and make progress, no matter what.
What do you do in your spare time? If you're not writing code, installing a virtual machine, reading TechCrunch/Slashdot/DZone or testing out the latest version of Windows 7, you are not passionate about technology.
#3. Can quickly pick up new skills
(20% towards overall score)
What you know now doesn't matter. Experience is important, but it's the skill-set that counts, not your ability to write code adhering to a specific syntax or operating system.
When was the last time you picked up a new programming language? A new API to interface with? New operating system your code needs to run on?
You must posses an ability to quickly adapt and evolve with time.
Adapt or die.
View 8 Comment(s)
Ever wonder what are all the common email nomenclatures companies use?

I was working on a project that posed this exact question.

Here they are - 21 email address combinations:

Firstname.Lastname@domain
Firstname@domain
FLastname@domain
FirstnameL@domain
FirstnameLastname@domain
FirstnameL@domain
Firstname_Lastname@domain
LastnameF@domain
F.Lastname@domain
Firstname.L@domain
Lastname@domain
FL@domain
LF@domain
Lastname.Firstname@domain
LastnameFirstname@domain
Lastname_Firstname@domain
Lastname-F@domain
F-Lastname@domain
L.Firstname@domain
LFirstname@domain
Lastname.F@domain

-

The most popular ones appear to be:

Firstname.Lastname@domain
Firstname@domain
FLastname@domain
FirstnameL@domain
Lastname@domain