Call us Toll-Free:
1-800-218-1525
Email us
How to give a Great PowerPoint Presentation

Mike Peters, 06-01-2009
As I was getting ready to do my presentation about Affiliate Outsourcing at
Affilicon
, I went online to look for resources about effective presentations.
While I have been giving presentations for over 10 years now, I'm always looking for more ways to engage my audience and get better at pitching to a huge crowd.
Some of my favorite presenters are: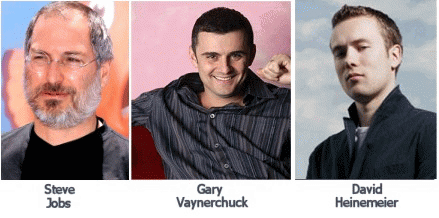 *
Gary Vaynerchuck
- very animated, charismatic, loud, engaging
You will never fall-asleep in a GV presentation, no matter what the topic is
*
Steve Jobs
- master marketer
You'll want to buy his stuff half way through the presentation
*
David Heinemeier
- Brilliant bootstrapping entrepreneur
You're going to want to study and practice his business models
(Watch these three presentations to get inspired)
A few great resources about creating an effective PowerPoint:
*
Matthew Dyer 8 tips about PowerPoint Presenting
*
Guy Kawasaki 10/20/30 Rule of PowerPoint
*
70+ Powerpoint and Presentation resources and great examples
-
My top tips:
Be Passionate about what you're talking about
Passion is everything. You have to be excited about what you're talking about. Really excited. Be animated. Wow your audience.
Know what you're pitching
No matter what you're talking about, you are always SELLING something. Know what it is and structure your presentation accordingly.
10 words max
No more than 10 words per slide
No animations, no backgrounds, no bullet points
Keep it simple
Give away true value
Leave your audience with new insights, motivation, new ideas and specific calls to action
| | |
| --- | --- |
| | Matthew, 03-19-2011 |
Mike - I stumbled on to your post this week, and wow! Thanks so much for including my li'l ol' presentation alongside these great speakers and designers! Keep up the great work!
Matthew
Enjoyed this post?

Subscribe Now to receive new posts via Email as soon as they come out.