Call us Toll-Free:
1-800-218-1525
Email us
Your Commitment to Reducing Chargebacks (Free Template)

Adrian Singer, 06-01-2009
About two years ago Mike posted a collection of tips to help
eliminate chargebacks
.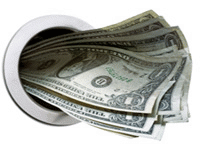 Every single one of those tips still holds true today, just as much as they did back then.
If you're accepting credit cads online, your merchant provider may ask you to provide a '
Chargeback Protection plan
' or in lamen terms - explain what you are going to do to help reduce your chargeback rates.
Once you apply Mike's recommendations (or use
SPI shopping cart
+
Call center
), you can use the following template:
--[ CUT HERE ]--
To whom it may concern,
Re: Chargeback Protection Plan
[Company name] is committed to providing our customers with excellent value for the orders they place with us.
We understand that at times customers may experience a case of buyer-remorse or decide to cancel their orders. If and when that happens, we make it very easy for customers to contact our company to cancel the order and promptly receive a full refund.
1. As soon as an order is placed on our website, customers receive an order confirmation email, detailing delivery times, tracking number and our customer support phone number.
2. [Company name] website features a Contact-us page that provides customers with an online contact form as well as a toll-free phone number for our 24x7 customer support staff.
3. Our main business phone number (the one that shows up on customer's credit card statement) clearly states our business name and allows customers to route the call to the support staff.
4. Within 15 days from placing an order on our website, customers receive a follow-up email to verify the order was received and customers are happy with our product.
5. All orders come with a no questions asked 30 days money back guarantee [Update with your refund policy]. This refund policy is clearly stated on our website and we stand behind it at all times.
Sincerely,
[Your name]
[Company name]
Enjoyed this post?

Subscribe Now to receive new posts via Email as soon as they come out.