How to Add a New Order under a Customer

Adrian Singer, 06-23-2009
In a previous post, I explained
How to Edit Order details
, updating the shipping-address, price, credit-card or product for an existing order.
Today, I'd like to cover How to Add a new Order under an existing customer
This is helpful when you're looking to -
* Process orders offline
OR
* Credit a customer with a "Free order"
-
Step 1: Access Customer Manager
Login to your SPI account account and click on the Customer Manager. Search for the customer, for whom you'd like to add the new order.
If the customer doesn't exist yet, use "Add Customer" to add a new customer record.
Step 2: Click on New Order
Scroll down and click on the 'New Order' button.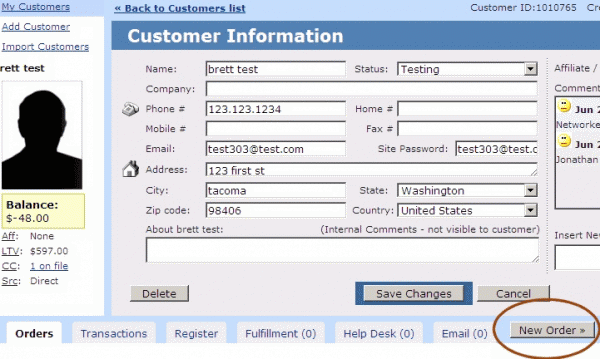 Step 3: Edit Order Details
Select the product, store and shipping information (if applicable)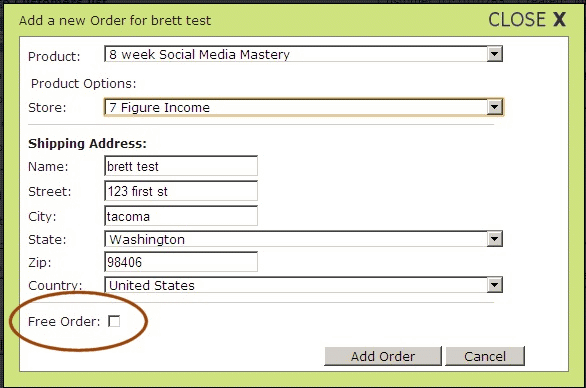 Turn-on the 'Free Order' checkbox to designate this order as a free one, for which the customer will never be charged.
Note: Orders added using this interface do NOT credit affiliates any commissions.
Step 4: (Optional) Charge customer
If you'd like to immediately charge the customer for this new order, complete adding the new order, then click on the order ID to enter the 'Edit Order details' screen.
Follow steps 4 and 5
here
, to process the charge.

Note: If the new order caused the customer to have an outstanding balance and you don't process the charge yourself, the charge will be processed daily when the recurring-payments script runs.
Enjoyed this post?

Subscribe Now to receive new posts via Email as soon as they come out.