How to Edit Order Details

Adrian Singer, 01-14-2009
The Edit Order Details screen in SPI's
shopping cart
, allows you to:
* Update customer shipping address
* Update payment details
* Cancel / Uncancel an order
* Set a custom price
* Charge customer's credit card
* Set an order as free
* Control a recurring product next-charge-date
The really cool thing is that you can do all that from within a single screen. Here's how it works:
Step 1: Access Customer Manager
Login to your SPI account account and click on the Customer Manager. Search for the customer whose order you wish to edit and click on the customer name.
Don't have an SPI account yet?
Signup here
Step 2: Select Order to edit
Scroll down and click on the order you wish to edit, under the orders tab.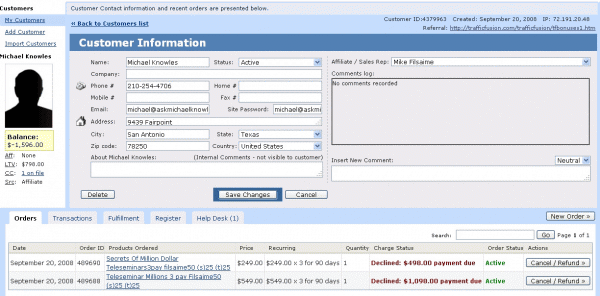 Step 3: Edit Order details
Update the customer's shipping address, product ordered or set a custom price for this individual order.
If you'd like to provide the customer a free week or two on a recurring product order, update the next-charge-date with a future date.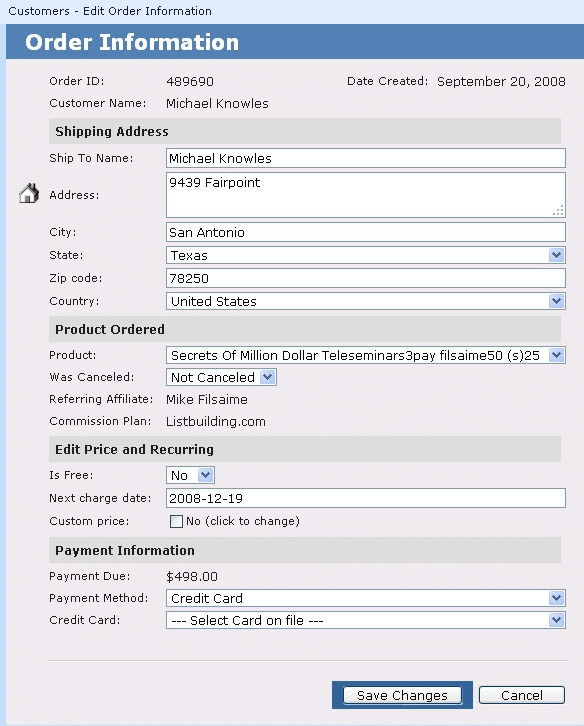 Step 4: Update Payment Information
Click on Payment Method to switch between 'Credit Card', 'PayPal' or 'Direct Payment'.
If the customer is paying with a credit card, you can select to use an existing card on file or manually enter a new card if you're taking an order over the phone.

Step 5: Process a charge
The 'Process Charge' button lets you charge the selected credit card for a specific amount.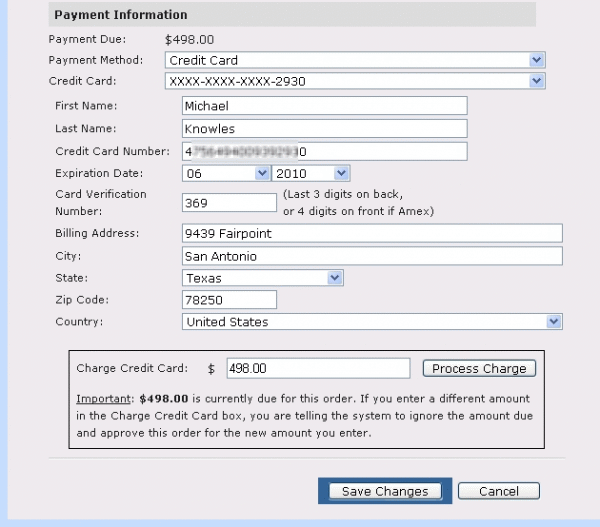 By default the amount shown will be the amount currently due for this order, however you can change that and charge a different amount, thereby giving your customer a discount or charging a premium on the current amount due.
Enjoyed this post?

Subscribe Now to receive new posts via Email as soon as they come out.