Mailing Lists and Segments

Mike Peters, 07-10-2009
SPI
Email Marketing system
supports two types of destination lists:
*
Static Mailing List
Add an unlimited number of custom fields, import lists from your machine or a remote server.
The number of recipients on these type of lists always stays the same, until people unsubscribe or you import new records.
See this short video for a walk-through of
how to import emails to a list
.
*
List Segment
A list segment is a powerful filter on your entire database. It's a database SQL rule, that allows you to create tightly focused groups of customers, leads or affiliates.
For example, you can create a segment of "All customers whose payment got declined over the last 7 days", or "All customers residing in New York who purchased Product X" etc.

-
Your SPI account manager will create several popular list segments in your account: All customers, All affiliates, All leads etc.
You can add as many segments as you need. Use list segments wisely to tailor specific messages to targeted groups of customers.
List segments are updated several times every day, applying the SQL-rule on your entire database, to filter-in the records that belong to each segment.
Sending email broadcasts
Once your mailing lists and segments are defined, sending out a broadcast is a breeze.
Simply click 'Send Broadcast', type-up your message and select the target list or lists.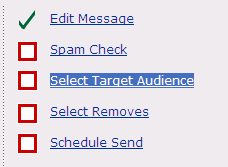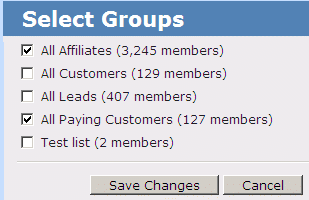 The system will automatically de-dup, so that no recipient ever receives the same message more than once.
A note about Autoresponders
Every autoresponder you create under the
Autoresponder service
, will automatically create a list-segment in the Email Marketing service:

This way, you can broadcast messages on-demand, to all subscribers of an individual autoresponder.
Enjoyed this post?

Subscribe Now to receive new posts via Email as soon as they come out.