SoftwareProjects to attend Affiliate Summit West

Kate Richards, 01-03-2011
Affiliate Summit
Las Vegas is the largest gathering of affiliates, merchants and pay-by-performance networks.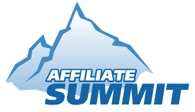 SoftwareProjects is sending a small team of rainmakers to meet and network. We'd love to buy you a beer!
When:
January 9-11, 2011
Where:
Wynn Las Vegas
We will be blogging live from the event, covering session highlights here on SoftwareProjects.com
If you'd like to get together and learn why 3,000 businesses in 14 countries rely on SoftwareProjects when it comes to Shopping Carts, Product Launches, PPC, Email Marketing and Software Development, please drop a comment here or
email us
to setup a meeting.
See you in Vegas!
Enjoyed this post?

Subscribe Now to receive new posts via Email as soon as they come out.