SPI EmailDesk Updates

Dawn Rossi, 07-06-2009
SPI EmailDesk
is a full fledged email help desk solution, featuring:
* Full look&feel customization
* Web-based or email-driven (no need to login to reply to tickets)
* Auto-reply
* Canned responses
* FAQ / Knowledge base
* Escalation
* Email aliases
* Full attachments support via Amazon S3
* Smart message-content parsing
* Multi-lingual support
* API for third-party integration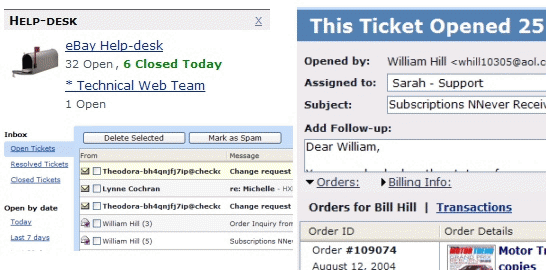 This weekend we've incorporated a few changes to this service:
* Support for messages of unlimited length
* Message-body templates, and
* Better handling of unicode characters.
If you notice anything out of the ordinary, or have any questions, please
contact us
.
Enjoyed this post?

Subscribe Now to receive new posts via Email as soon as they come out.