AdWords Editor 7.0 Released

Dawn Rossi, 12-19-2008
This week Google released AdWords Editor 7.0 for the Windows and Mac.
AdWords Editor allows you to quickly make changes to your PPC account, without having to login to the Adwords website.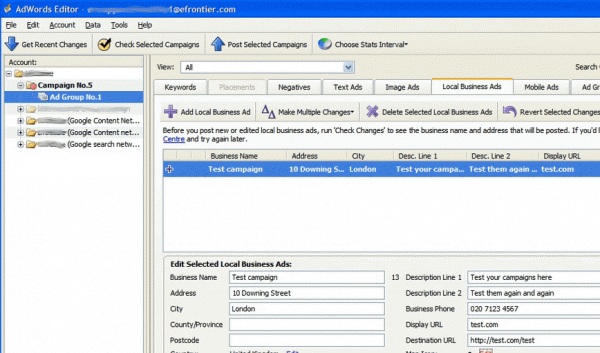 New features in this release:
* First page bid estimates
* Integrated Keyword Quality score!
* Keyword Opportunities tool
You can download the new version
here
Enjoyed this post?

Subscribe Now to receive new posts via Email as soon as they come out.