Call us Toll-Free:
1-800-218-1525
Email us

The Beginner's Guide to Email Marketing

Tyler Banfield, 12-17-2007
As Mike pointed out at the beginning of November, while PPC and Media Buys are great ways to quickly generate traffic, none of these methods can beat the return that can be generated by a properly executed
email marketing campaign
.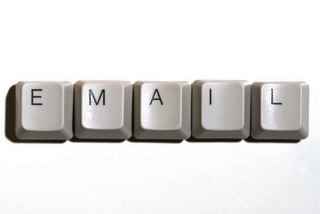 Although most of us are not only familiar but also comfortable with using email to communicate in our daily lives, properly executing an email marketing campaign requires some additional knowledge. Once you have read this guide, you will have a thorough understanding of exactly what a successful email campaign requires.
Before we get started, there is one important concept that you need to understand:
What is the difference between spam and legitimate (opt-in) email marketing?
Spam is defined as any email that is "unsolicited and sent in bulk." On the other hand, legitimate opt-in email marketing "is a method of advertising by electronic mail wherein the recipient of the advertisement has consented to receive it." Whereas companies that engage in spamming can face extremely pricey fines, opt-in email marketing complies with all necessary laws and regulations.
Now that you understand that obtaining the recipients consent is what separates spam from legitimate email marketing, let's look at the
five major components of email marketing
:
1) List Acquisition
The first step for any email campaign is acquiring a quality, opt-in email list. Depending on the demographic and size of the list, you will pay between $0.02 and $0.45 per record. Each record should include at least the following elements:
Name
Email
Timestamp
Source
IP
Physical Address
Before purchasing a list, be sure to ask these three questions:
How fresh is the list?

When was the last time it was used?

What are typical delivery/open rates?

2) Campaign Development
Before you start the actual process of delivering your emails, you need to develop your campaign. This involves:
Your Message
You need to define what you are trying to accomplish with your email campaign. Having a clearly defined goal will have a huge impact on your campaign's conversion rate.
One of the best ways to clearly define your message is to write the headline for your campaign. Being forced to write an
email headline
that will convert can help you to dial-in and focus your campaign.
Here are the four things that your email headline (and the overall goal of your campaign) should have:
Quote:
It needs to reference something you know about

It needs to be something that is important to you

It needs to have an expiration or urgency factor

It needs to be something you yourself can act upon
Sales Copy
By first going through the process of focusing your campaign and writing your email subject line(s), creating your sales copy will be much easier. Writing copy for an email campaign is basically like writing it for a PPC campaign: although you have more space to work with, your goal is to offer a "call-to-action that catches your prospect by the throat and forces them to click-through!"
Graphics
Including quality, easy to distinguish in your emails will accomplish two things. Not only will it catch the attention of the recipient, but using your graphics to convey your company's brand will help give your email credibility.
3) Landing page
Although the process of creating a landing page for an email campaign is similar to the process of creating a PPC landing page, email and PPC landing pages are two different things. Trying to use a PPC landing page for an email campaign will inevitably lower your conversion rates.
As
Dawn
illustrated in her recent post, the key to a successful landing page is making it as easy as possible for the visitor to complete. From stripping down everything but the necessary elements to pre-populating information, focus on creating a landing page that is simple for visitors to complete. As with the email message itself, the landing page should have a strong call to action and use graphics to enhance the overall experience for the visitors.
4) Email delivery
Over the past few months, we've dedicated several different posts to helping you maximize your delivery rates, but here's a recap of the important information you need to know to get your emails into your recipients inboxes (instead of their spam folders):
-Remove any
email marketing subject stop words
and black listed phrases from your headline/message.
-Send from a clean dedicated IP address.
-Control the speed of your campaign to avoid
greylisting
-Offer an opt-out option at the bottom of your email (to avoid having recipients report your emails as spam)
-Confirm your domain Forward/Reverse DNS are
properly configured
.
I recommend reading Mike's full Email Marketing: Delivery Rates Optimization post if you have any other questions about this step of the email marketing process.
5) Reporting
As with any online marketing campaign, the key to maximizing your investment is tracking and analyzing your email marketing campaign. To accomplish this goal, it's important to use a
email marketing
service that offers tracking of message opens, click-throughs, conversions, spend and ROI. It is also
extremely useful
if the service can offer these tracking capabilities in real-time.
Even though companies Constant Contact and aWeber advertise themselves as "email marketing companies," these service only offer one or two elements of the email marketing process. For example, Constant Contact offers email delivery, while InfoUSA provides list acquistion. For a system that offers all of the features that we discussed in your article, you will need to use the
Software Projects Self-service Email Marketing
.
Enjoyed this post?

Subscribe Now to receive new posts via Email as soon as they come out.