Call us Toll-Free:
1-800-218-1525
Email us
What Should You Do About Content Scrapers?

Tyler Banfield, 09-04-2007
As
Wikipedia
states, "A scraper site is a website that copies all of its content from other websites using web scraping."
The most common type of scraper sites are blogs that pull posts directly from other blogs' RSS feeds (technically, the
FeedWordPress
plug-in can be configured to create a scraper blog). The scraper blogs publish this material as their own and then populate their blog with advertising (most commonly, Google AdSense).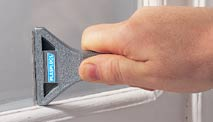 Recently, the topic of scraper blogs has become an extremely popular topic to discuss within the blogging community. Some bloggers, such as
Lorelle
, take extreme measures to track down and stop every single blog that is scraping their content. Although fighting scraper blogs may be the latest trend in the blogging community, my personal opinion is:
Oh Well
.
At first glance, this may seem like a foolish position to take. However, the reason that I don't waste my time acting like a detective and tracking down scrapers is because I know how to optimize posts to deal with them. By implementing the tips below, you can save yourself a lot of time and worry, and even benefit from your blog getting scraped:
Internal Linking
: If you're not already linking to other blog posts from within your current posts, it's time to start. Not only will this give you free links from blogs that scrape you, but it will also help your internal linking structure. In addition to linking from
SEO
optimized keywords, you can also link images to other posts or areas of your blog.
RSS Footer
: By using this simple
plug-in
, you can do the following:
Quote:
1. Copyright Your Feed!
Add copyright notices under all your Blog Posts in the RSS feed

2. Monetize Your RSS Feeds.
Show and rotate ads under your blog posts in the RSS feed (maximum of 10 ads can be rotated.)
This means that you can actually earn revenue from the blogs that are republishing your feeds
Because there are so many bloggers who waste their time "chasing down" blog scrapers, the majority of scraper sites don't last too long. However, while they are live, follow the simple steps above and you can reap some benefits for doing minimal work.
(Some people worry about scrapers triggering duplicate content filters, but from my experience, your site will not be affected, it will only be the scrapers that are unable to rank).
Enjoyed this post?

Subscribe Now to receive new posts via Email as soon as they come out.