Call us Toll-Free:
1-800-218-1525
Email us
Authorize.net is Down

Adrian Singer, 07-03-2009
Authorize.net, the largest payment gateway in the US, lost power to their Seattle data center early this morning.
SJC data center cannot handle the load and as a result, all payments are declining
Twitter is full with users reporting Authorize.net outages: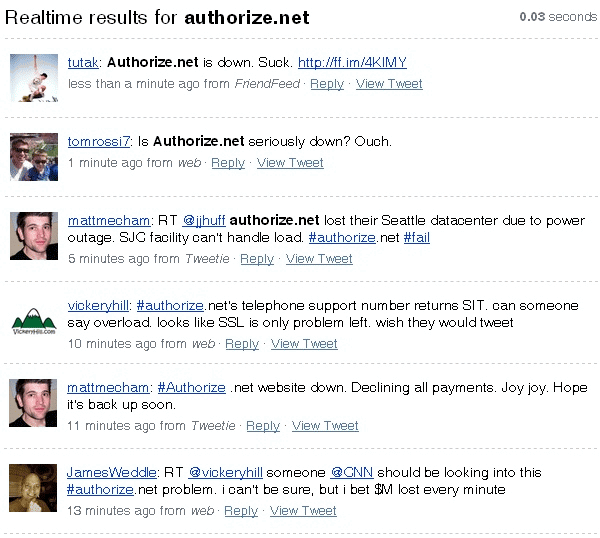 Expected resolution time is 2 hours.
If you're using the
SPI shopping cart
and have defined more than a single payment gateway, the system will automatically divert charges to your secondary payment gateway.
Otherwise, if you only have Authorize.net, contact your SPI account manager and we'll instruct you how to easily resubmit all declines once Authorize.net is back online.
-
This outage is the third major outage this week and once again goes to show the importance of
multihomed hosting
.
Enjoyed this post?

Subscribe Now to receive new posts via Email as soon as they come out.