Call us Toll-Free:
1-800-218-1525
Email us
Take your business snail mail online and say Goodbye to your physical mailbox

Dawn Rossi, 09-25-2008
Do you still have your business snail mail coming to your physical mailbox or a MailBoxes Etc?
Do you actually have to take time out of your busy day to check your mailbox, open envelopes, trash the junk mail etc.?
Introducing
Earth Class Mail
.
We've been raving fans of Earth Class Mail for the past two years and integrated them in multiple businesses.
Earth Class Mail provides you with a physical US address (not POBox) in one of 15 states. You then update all contacts with your new business address and setup a forwarding rule with your local postoffice.
This is where it gets exciting -
As soon as Earth Class Mail receives a new letter, parcel, package addressed to you, their automated system immediately scans the package and sends you an email with the scanned image.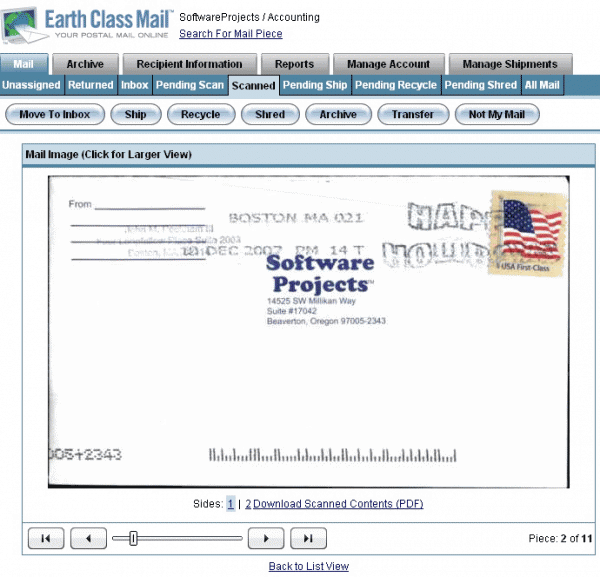 You can login to your Earth Class Mail account at anytime to request a full scan, request a package to be delivered to you, shred sensitive documents or recycle junkmail.
Rates start at just
$13.95/month
for 50 mail pieces
Enjoyed this post?

Subscribe Now to receive new posts via Email as soon as they come out.