Call us Toll-Free:
1-800-218-1525
Email us

Affiliate Summit East 2008 Day 1

Rhonda W, 08-14-2008
Day 1
The Affiliate Summit East 2008 was held in downtown Boston, at the Seaport Hotel, overlooking the Boston Harbor.
Day one started off with a "Meet Market". There were about 100 companies that had tables set up all around the room. I had the opportunity to visit most of the tables and spoke to an interesting range of businesses. The turnout for the Meet Market was impressive, so much so that getting around to everyone was a challenge, as it was standing room only all day. We got to meet with great people and get a taste of what was to come for the next 2 days.
(Below) View of the Meet Market.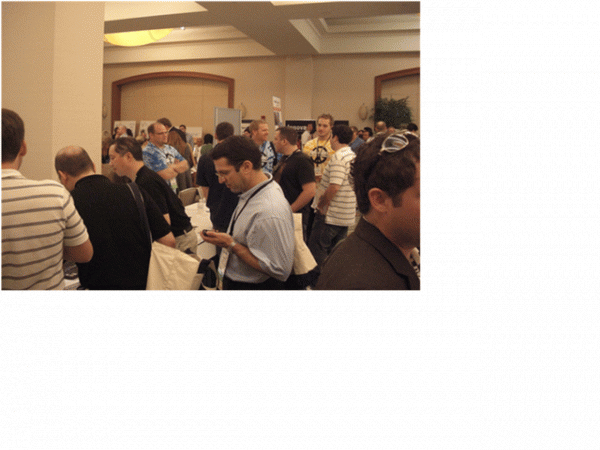 We enjoyed an interesting presentation from PepperJam, given by Brock Siegel. They offered the best tips and tricks of how to most effectively work with PepperJam merchants. They laid out the nuts-and-bolts of their network. Brock covered background of Pepperjam, upcoming products and unique features of the Pepperjam Network.
Maura gave a quick run-down of the typical account and a how- to of the basics, as well as showcasing various features of the PepperJam network
(Below) Brock giving an awesome presentation of the PepperJam Network.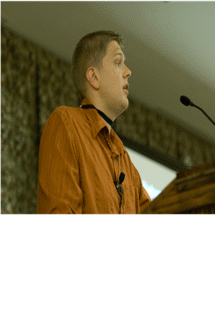 Later in the evening we attended the Share A Sale party. The party took place aboard a beautiful cruise ship on the Boston Harbor and offered awesome views of the harbor and downtown Boston. The grand list of attendees enjoyed 2 full levels of entertainment, complete with seafood bar, desert bar, cocktail bar, 2 full bands and dance floors. Later in the evening, the brave souls participated in karaoke.
(Below) View from the Share A Sale party boat.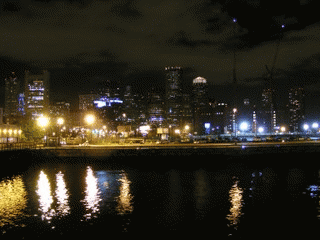 Update:
Check out
Day 2
and
Day 3
.
Enjoyed this post?

Subscribe Now to receive new posts via Email as soon as they come out.