Call us Toll-Free:
1-800-218-1525
Email us

Email Mailserver Blacklist Check - New Tool

Adrian Singer, 07-21-2009
Whether you are an individual user sending email to friends & colleagues, or use a commercial email-sending service like
Constant Contact
, it is important to regularly check your sending ip address hasn't been black listed.
Today we released a simple tool that lets you easily test if your mail server is black listed with any popular black-list DNS service:
Email mail server Blacklist Checker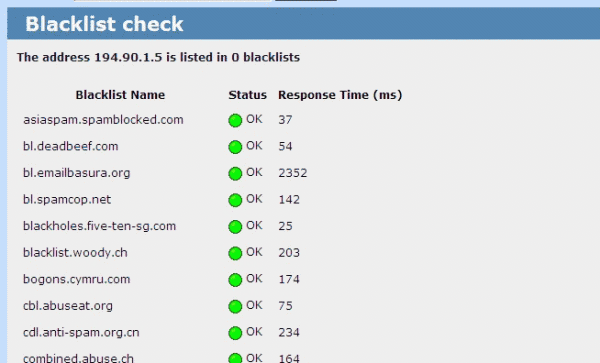 -
Don't know your sending mail server ip address? Send an email to yourself, then view the message headers.
| | |
| --- | --- |
| | Eugen, 08-27-2009 |
Wow, thanks for the freeware tool. It's great for quick checkups.
You made a great blog here.
Enjoyed this post?

Subscribe Now to receive new posts via Email as soon as they come out.