Call us Toll-Free:
1-800-218-1525
Email us

Get the Most from Google Trends

Tyler Banfield, 05-25-2007
If you haven't heard of or used
Google Trends
, you are missing out on a great free tool. Here are two hot tips for getting the most from the data Google is giving you:
Drive PPC Traffic that Actually Converts
:
Shoemoney
was the first person to post this excellent trick. By using the data that Google Trends gives you, you can actually improve any PPC campaign's conversion rates. Doing this is much easier than you probably think:
-Type the base keyword for your PPC campaign into
Google Trends
.
-Google will show what cities in the United States are searching for your keyword the most.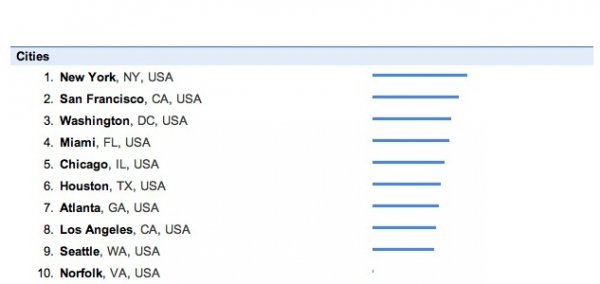 -Now that you know where people live that are interested in your offer, simply edit or create your PPC campaign so that it geo-targets these city. If you really want to see your conversions skyrocket, make sure to write ad copy that specifically speaks to individuals living in each specific city.
Keep Track of What's Hot
: Because there is no link to it from the main Google Trends page, many people have not discovered Google's new
Hot Trends
page. This page is updated a couple of times each day and shows the top 100 searches that are gaining popularity. Although you will run across a few searches that are obviously not driving a significant amount of traffic, this can still be a great tool when used properly. Even though spammers will most likely use it in an attempt to make a quick buck, a more intelligent approach would be to monitor the hot trends and when you see a search phrase that relates to your web site, write a quality piece of content that specifically addresses the query. If you stick with this system, you will see a significant increase in the amount of traffic your web site is receiving.
Enjoyed this post?

Subscribe Now to receive new posts via Email as soon as they come out.