Call us Toll-Free:
1-800-218-1525
Email us

Passing parameters from DoubleClick tag to landing page

Adrian Singer, 02-23-2014
This took a while to figure out, so hopefully it helps others -
The goal is generating a DoubleClick tag, that will take additional parameters and pass them to the destination landing page.
Step 1
Login to your DoubleClick account, click on Campaigns, then select the Ad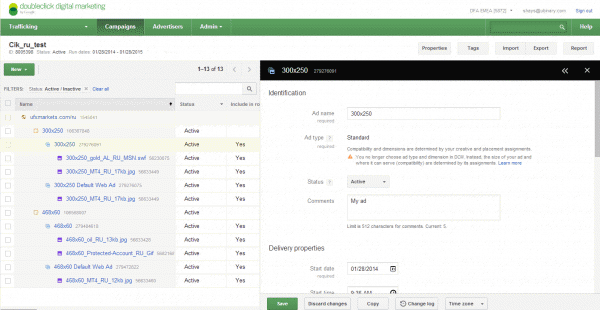 Step 2
Scroll down and open the Landing page URL suffix section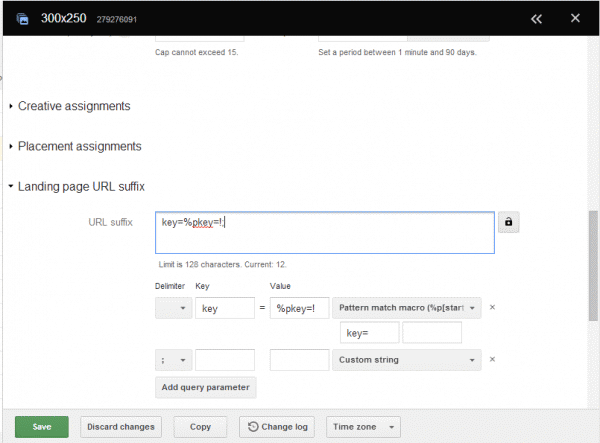 Enter the url key you'd like to populate, into the URL suffix box, in this format:
This will tell DoubleClick you want to pass "key" to the landing page, populating it with the value of key sent to the tag.
If you want to populate more than one key, use this format:
key
=%
pkey
=!&
key2
=%
pkey2
=!&
Step 3
Click on the 'Tags' button at the top, then export tags. The tags you want will be under the "Iframes/Javascript Tag" column
| | |
| --- | --- |
| | business develo, 07-03-2015 |
This is a good article & good site.Thank you for sharing this article. It is help us following categorize:
healthcare, e commerce, programming, multi platform,inventory management, cloud-based solutions, it consulting, retail, manufacturing, CRM, technology means, digital supply chain management, Delivering high-quality service for your business applications,
Solutions for all Industries,packaged applications,business applications, Web services, data migration
Business intelligence, Business Development, Software Development etc.
Enjoyed this post?

Subscribe Now to receive new posts via Email as soon as they come out.