Call us Toll-Free:
1-800-218-1525
Email us

Penetrating the US Market

Adrian Singer, 05-26-2009
We've recently helped two online retailers take their foreign brands global and penetrate the US market.
The process of "Americanizing" a foreign brand typically takes 6 to 12 months, but with the US accounting for almost 30% of the world's GDP, it's well worth it.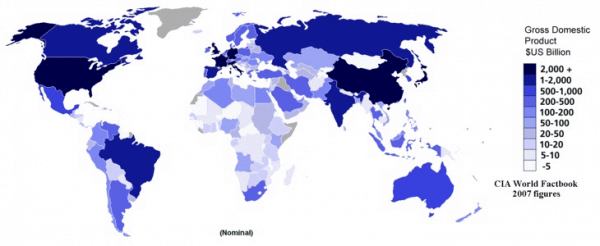 There are 4 common strategies for penetrating the US market:
Acquisition
Royal Bank of Scotland
. This company built up a strong retail market share in the US, not under the RBS brand, but through a series of acquisitions of regional (not national) banks.
Unique Customer Experience
IKEA
. IKEA offers a furniture retailing value proposition and experience unparalleled in the US market. IKEA's location selection expertise and their established global supply chains enable them to offer an exceptional category-killer customer experience.
Low Overhead
ING
.*The Dutch bank converted its weakness (no retail branches in the US) into a strength. Taking advantage of its low no-bricks-and-mortar cost structure, ING was able to offer generous rates on certificates of deposit.
Channel Partner
Dyson
. The British home appliance maker earned a break when it managed to get a Best Buy buyer to take one of its vacuum cleaners home to test. Best Buy became the first US retailer to stock Dyson vacuum cleaners--other US retailers invariably follow Best Buy's lead.
-
Since most companies don't offer a unique customer experience and don't have the big pockets to use the acquisition path, here at SPI, we favor a combination of the "Low Overhead" and "Channel Partner" approaches.
Our US Market Penetration action plan typically involves four steps:
Phase 1 - Test Market Reception
Use existing online-marketplaces (Amazon, eBay, PriceRunner etc) to list company products and test demand,prices,competition with minimal upfront investment
Phase 2 - Build brand recognition
Launch a dedicated US
website
and use
Social Media Marketing
to tell the brand story. Start driving all traffic to the brand site.
Phase 3 - Online Marketing
Email Marketing
,
PPC
,
Affiliate Marketing
and Media buys, driving massive traffic to the brand site.
Phase 4 - Full-blown Traditional Marketing
TV, Radio and Offline media campaigns
Enjoyed this post?

Subscribe Now to receive new posts via Email as soon as they come out.