Call us Toll-Free:
1-800-218-1525
Email us

PPC + Youtube video on your landing page = Free Organic Traffic

Dawn Rossi, 07-20-2009
Everyone knows video helps conversions. But most people who incorporate a video on their landing pages, use Amazon S3 to host the video, or use one of the dozen video sites like Viddler, Vimeo, Veoh etc.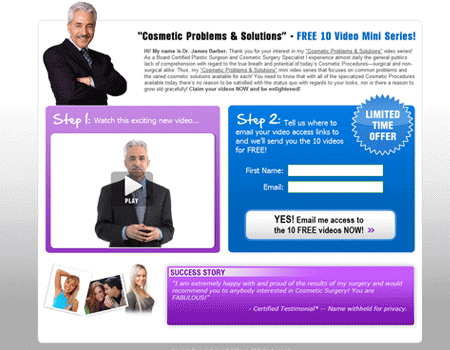 Back in 2007, Adrian wrote about how we were
migrating all of our videos from YouTube to ScreenCast
.
Back then (maybe) it made sense... YouTube didn't have High Quality and we were doing primarily screen-cast type videos.
But nowadays, if you're not hosting your landing-page videos on YouTube, you're missing out big time!
5 reasons to use YouTube for your landing page videos
1. YouTube is where your traffic is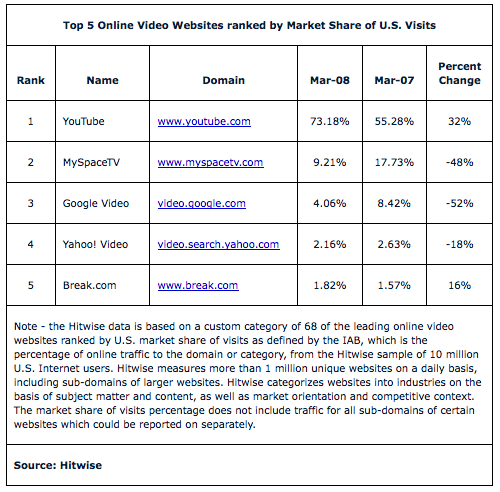 2.
YouTube now offers full high definition
3. YouTube is the longest standing video service. Owned by Google, it's future is rock solid while some of the other video-hosting sites are facing financial difficulties.
4. YouTube channels and subscriptions actually work. Offer great content and you'll build a loyal following.
5.
PPC traffic to Youtube videos on your landing page equals free traffic
.
This is Key:
If you embed a YouTube video on your landing page (use &autoplay=1 to get the video to automatically play as son as the page loads), every page view translates to 1 view on YouTube.
The more views your video gets, the higher it will rank in YouTube and Google organic searches! Tag your video with the right keywords and include them in the video title. Pretty soon, you'll find you're getting lots of free clicks from Google search results.
You can even turn-off your PPC traffic later on and the traffic will continue.
| | |
| --- | --- |
| | Chris, 08-31-2009 |
Video Marketing is the wave of the future. I make short form content and own several key phrases because of youtubes weight and traffic flow...Amazing.
| | |
| --- | --- |
| | Scott, 01-22-2010 |
I'm an Amazon S3 guy. While I don't do PPC, I know that with organic visitors, people click through to YouTube when watching videos (yes, you can disable related, but they still click the YouTube button)... I can't imagine paying to send visitors from my offer to YouTube.

There's many more benefits to hosting your own vids or using S3.

1. You can create click-able links IN your video. VERY powerful when used right.

2. You can embed an opt-in form IN the video, pause the video to make it interactive, etc.

3. Complete quality control.

Lastly, I hate to burst the bubble, but YouTube does not count views from the same domain in the same manner as people watching on youtube. This was an effort to reduce view fraud by refreshing-proxy scripts.
| | |
| --- | --- |
| | Debit card processing, 05-07-2010 |
Very good article present so video is the best for affiliated marketing?
Enjoyed this post?

Subscribe Now to receive new posts via Email as soon as they come out.